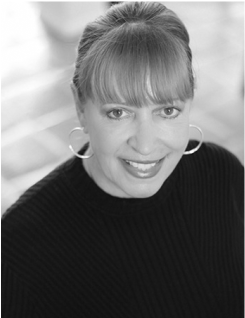 who we are ~ first impressions happen once
Deborah Bottorff & Associates is a professional marketing and design firm located in South Florida serving a diverse nationwide clientele.
We help businesses to increase their popularity and prosperity by providing outstanding visual communication.

Our innovative process focuses on your organization's values, products and services with the objective to build a powerful image that will leave your clients with a positive first impression.

bio
Deborah Bottorff -- Advertising Graphic Designer/Writer/Musician/Consultant

For over 30 years Deborah has provided effective, targeted advertising design solutions to many of the nation's largest corporations. Her expertise lies in developing cohesive corporate identity packages that represent her clients in all aspects of communications. Her products include logos, newsletters, brochures, annual reports, newspaper and magazine advertisements, signage, direct mail and internet design. Deborah consistently strives to create fresh, exciting and relevant visual materials that have a positive impact on her clients' images, reputations... and ultimately their profitability. She has owned a partnership in an art gallery and her paintings have been the feature of several one-woman shows. Deborah has been a professor at the prestigious Art Institute of Dallas and has also served as a guest speaker at several universities.

She began studying music at a very young age and has collaborated with famous Swedish songwriter, Lasse Berghagen on a number of his recorded works. She has given back to the community by mentoring children at the Milagro Center in Delray Beach -- an arts and educational program for children from low-income families. She also served as a graphic arts instructor at the center. Deborah is a Premier member of the Gold Coast PR Council and serves on the organization's board. She received the coveted 2014 Gold Coast PR Council "Founders Award." She has been a member of the Delray Art League and has served on the committee for the Boynton Beach Brand Promise. Deborah is also the Chairwoman of the Boynton Beach Arts Commission Board and very active in the local art community. She is also a member of the Cultural Council of Palm Beach. Deborah lived in Europe for several years and speaks Swedish. In her spare time, she paints, writes a novel and is exploring diving along the coastal reefs. Deborah lives and works in Boynton Beach with her dog, Pappi.